What is OPD & what illness can be cure through OPD?
Although there are the various meaning of OPD. But when it comes to the medical field, this stands for "Out-Patient-Department".
We often tend to ignore the starting for symptoms of some disease. We always believe that kind of symptom is just a myth since we are not ready to accept until it converted into illness. If we follow good nutrient food, few seasonal illnesses automatically covered. But this not happens to everyone.
Self Medication is dangerous
Taking medicine without consulting the general practitioner it becomes dangerous for health. Being a tech-savvy, we never rethink before taking medicine, after reading on health-related website or app. Maybe you heard about many people side effects, who took the medicine withing consulting a doctor.
Some of the people do this practice to save money occurred for consultation charges. So next time whenever you feel any symptom, do not go for self-medication. It's better you should search for a smart opd plan rather than searching medicine on the search engine, Because smart opd plan will be ready for your all unwanted doctor visits and medicine too.
What is the difference between daycare & OPD?
A daycare treatment is generally considered short stay hospitalized or less than 24 Hrs stay. For example, if a patient got a fracture in hand, the patient has to visit an orthopedic doctor for the treatment although this treatment will be covered as in OPD but if patient following the insurance policy cover than it will lead to daycare treatment.
 In another side, if the patient is visiting a doctor at their personal clinic for the treatment wherein, the patient does not require any stay it will be considered as OPD visit. This hardly matters whether a patient is treating by a doctor for critical illness or seasonal illness.
When considering the OPD Treatments.
The Outpatient Department treatment considered to those patients, who feels unwell. If there is any small injuries, the patient should go to visit in OPD. The Medical practitioner or doctor simply diagnosed the patient after looking the symptoms or health conditions.
What should remember in OPD treatment?
First of all, should book the appointment with the doctor for a hassle-free appointment. Secondly, should carry all the investigation reports or old prescription if revisiting the doctor for regular treatment.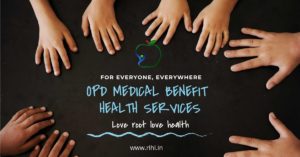 Always become frank with the doctor to tell your health problem. Do not feel shy or hesitate to tell exact health condition while your appointment. Thirdly, do not forget to ask what to eat and what to avoid to eat & How to follow the prescribed medicines.
How to Claim the expense of OPD treatments?
Asking the claims for OPD procedures is very easy with Root India Healthcare opd plans, whereas, this is very hectic with insurance companies. You must know about the Root India opd health plans since these plans have value for money factor along with cost-effective and leading company in OPD care.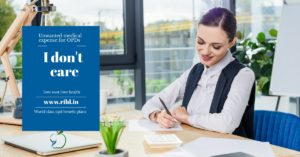 The OPD covers work very smoothly but this is like indemnity-based health plans. You have to submit the necessary documents to claim the OPD expense such as doctor fee & medicine. However, please note that OPD reimbursement is subject to limits mentioned in you opd account. and OPD plan policy wordings.
This site is using SEO Baclinks plugin created by
Locco.Ro