If you might pay nominal for health care if you put away your insurance card.
Like most of us, you probably think your insurance health card gives you access to better prices. But that is not always true.

How do you find out? It takes a little bit of work. But when you're done, you'll know more about healthcare and insurance – whether you're an individual looking for a simple doctor consultations for a sore-throat or similar in nature, whether you're facing to beat back existing illness.
And with the confusion in India over the future of healthcare in this country, we will all need to take ownership of issues we previously left to the insurer and the doctor.
Here's an example:
A patient in New Delhi was asked to pay ₹ 500 for each doctor visit since he was coming for treatment weekly. Because he has a high deductible, One day he came to know that there is one company who is giving out-patient treatment card wherein they get all money back. Moreover they welcome existing disease and give full liberty to take treatment with any doctor. Then patient realised why should pay extra cost for opd treatment in insurance policy.
That's right: Paying cash, he saved almost 100%. No advance information has to be shared with Root India (opd card provider company). This is very simple since company believe if you are a patient take your treatment first. After completion of treatment of Quarterly make request for the refund which you actually spend in opd treatment.
Another Bengaluru person said the same case, while the insured company charge on her plan was ₹8000 annually. Despite there were no peace of satisfaction after getting this Root India Healthcare medical card she said " I am relaxed since I have unlimited funds to use on various doctor's fee" Other people have learned that their co-pay for medication is higher than the cash price for the same medication.
We have heard multiple examples of this — and we've written about it in depth. The Wall Street Journal and The Los Angeles Times have written about it too.
What are other Benefits
Any Age factor to select this O.P.D. cards
No pre-medical check ups required
There is not any term to follow the panel
Hassle free to select and test new doctor for existing treatment
Full freedom to choose the doctor anywhere for any illness
You Might Save Hundreds, or More. Here's How.
How do you go about doing this?
First, find the exact name and the Out Patient Service Card (OPSD) code for the procedure, so you'll be speaking the language of the medical billing system. You can ask the provider, or use the search function on our home site; it has a pull-down menu offering choices. Type in "OPD" to see how it works.
Remember and do not forget to ask "How much will this cost? How much will this cost me on my plan? That is right, for an uninsured person."
Call two or three providers, so you have an idea of your options. Use online resources – at www.rihl.in , We deliver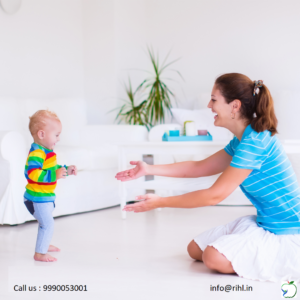 pricing information, and there are other options.
The big thought here: Health insurance does not equal health care. In fact, your health insurance might give you access to a higher price.
So time to take charge of your health, when you can, and ask.
Once you've "paid" for a procedure or learned how to talk about money in health care, you'll feel better — "hey, wait, that wasn't that hard!" – And the next time it'll be easy.
Sunita Singh is founder of RIHL Out Patient Service Card, the health cost transparency site, which is here. To see RIH OPD CARDS  transparency partnerships with other organizations, click here.