Serving since 2012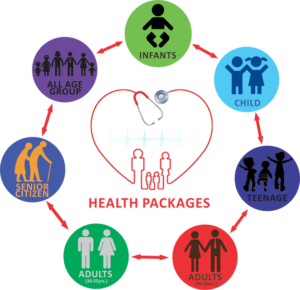 Proudly introduce ourselves as a team of brilliantly creative minds. "RIHL" team is serving towards staying "healthy" the patients. Good quality healthcare services are one of the most important requirements in India. In this modern age, there is a huge gap between patient and quality cure. RIH is making reasonable efforts for this social cause in India. There is a big challenge for the patient community as the 97% of middle and low earner people are fighting for the right treatments. Root India Healthcare is the first company which comes out with the motto of improvement of patient health conditions with good treatments. RIHL offering best financing health OPD plans in the class.
Why choose us:
There are no such terms to follow wherein a patient suppose to change their previous consultant. No such rules to follow, wherein a patient has to select a doctor for kind of associated network. Moreover, no need to share prior information about your OPD Treatment.
"Get rid of unwanted opd expense"
Root India Team strongly accepts the user as a patient. Pre-medical check or about your pre-existing is not the barrier for us. Similarly, cast, age, and gender never matter to us. So any patient, any disease and any doctor.
This site is using SEO Baclinks plugin created by
Locco.Ro